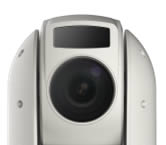 Mobile CCTV Solutions
Videcom have been building and deploying mobile CCTV systems for many years, branded as our SceneVu range we have a family of cameras that support both the Luxriot and Dahua CCTV platforms, where cameras can be deployed as stand-alone systems or integrated into a central control room or monitoring facility.
Standard options include single camera, single PTZ, Dual Camera and our popular 4 camera SceneVu Panoramic. All SceneVu camera systems support 4G connectivity as well as Wireless connectivity & local connection options via Wi-Fi Hotspot.
SceneVu mobile camera solutions are a minimum of 1080P Full HD resolution and support local real time removable HD recording to HDD or SD card. Recording over mobile or Wireless networks is also possible dependant on available bandwidth, remote viewing can be configured to support lower bandwidth streams.
4G Premium Rapid Re-Deployable Camera
Available March 2020, our latest version 4G camera comes complete with a massive 1 Tbyte monthly data allowing for connection and recording centrally at 1080P. Our cameras are designed to work with both Luxriot EVO and Dahua PSS and DSS platforms and are now available for direct ordering from our online store buyluxriot.co.uk.
SceneVu
VNR SceneVu Xecure™ is a Videcom built brand powered by either Luxriot EVO or Dahua Mobile technology. Cameras are built into custom units to suit customer requirements with options for 4G, GPS, Wi-Fi and LAN remote connectivity.
Dahua Vehicle
Dahua manufacture a range of mobile recorders designed for deployment in vehicles and as such they are more robust to power outages, vibration and deployment in harsh environments. This makes the recorders an ideal technology option for the SceneVu cameras, with P2P connectivity clients can connect to their cameras without the additional expense of fixed IP 4G data.
MSB-L200
A truly portable camera from Dahua, with a 9 hour battery life, dual onboard SD memory, GPS, Full 1080P PTZ with Infra-Red and a magnetic base. This camera comes complete with its own flight case for safe storage.
Body Worn
Truly portable body worn cameras with 4G and Wi-Fi options, some models support dual camera. Designed to work with Dahua DSS and Dahua Mobile Docking Stations these easy to use versatile cameras compliment our other mobile CCTV solutions.