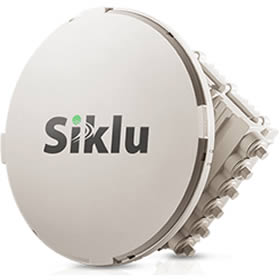 Wireless Overview
Our wireless transmission solutions deliver secure high capacity IP data (network links) over the airwaves. Using recognised technologies that are in almost every home, such as Wi-Fi. This adapted technology together with more complex engineered solutions using light licenced 60GHZ and 80GHz enable IP CCTV, Access Control, ANPR along with other technologies such as VOIP and public Wi-Fi to share a common low costs transmission medium.
5 GHz: Typically ground level transmission and low capacity long haul is delivered using licence free 5.8GHz frequencies, this band shares the airwaves with other systems such as Wi-Fi and our partners such as Cambium and Infinet add additional technology to their radios to ensure high reliability uptimes, even in frequency-congested urban environments. 5GHz has advantages such as non-direct line of sight but can be limited by frequency availability. When working above street levels we can often find less interference allowing for long distance back haul links to be deployed between towns and cities delivering up to 300Mbit of overall data capacity.
| Available Band | Frequency | Notes |
| --- | --- | --- |
| Band B | 5.470-5.725 GHz | This band is also licenced for use internally |
| Band C | 5.725-5.850 GHz | Designed for fixed installation use only up to maximum 4W EIRP |
60 GHz: An exciting and growing band ranging from 60-65GHz, this free to air frequency, pioneered by in part by our transmission partners Siklu helps deliver high speed short distance secure PtP and Ptmp links. Although requiring direct line of sight this technology brings many advantages over the 5GHz band, there is less congestion, more available spectrum, higher bandwidth transmission and because of the frequencies unique properties the frequency stays local to the equipment, reducing risk of interference and frequency propagation. Multipoint links are also available with auto aligning access points.
70-80GHz GHz: Up to 10 GBit links over several kilometres, ideal for linking corporate offices, high rise tower blocks and civic centres. With a range of options delivering from 1Gbit TDD through to 10 Gbit our wireless technology partners Siklu are the manufacturer of choice when considering high capacity light licence wireless point to point links.