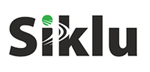 Siklu Transmission
Siklu wireless technology brings scalability, multi-gigabit capacity and reliability to the world of wireless networks, Siklu are dedicated to delivering great value through fast-and-easy-to-deploy solutions that deliver flawless, predictable performance, with low to near zero CCTV latency.

Smarter City CCTV and IP IoT delivery is made possible through the deployment of Siklu PtP secure high capacity wireless transmission.
60 GHZ Wireless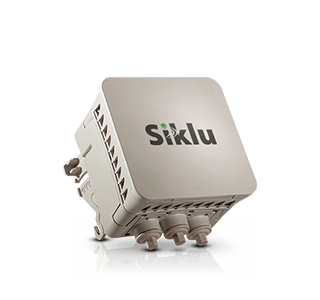 Starting with the EH-500/ EH-700 operating at up to 200Mbps and concluding with the EH-600/ EH-710 at speeds of 1Gbps, this family offers a range of capacities and corresponding distances supported. All radios in this family are TDD based, and use Siklu's patented OFDM Modem designed for mm Wave at 60 - 70/80GHz.
This suite of products is designed to be light weight and very small in size. These two attributes are of critical import when designing radios that are targeting street level deployment.
Operation in these bands offers large swathes of spectrum and coupled with extremely narrow radio beams provides virtually interference free operation today and tomorrow.
60 Ghz Multipoint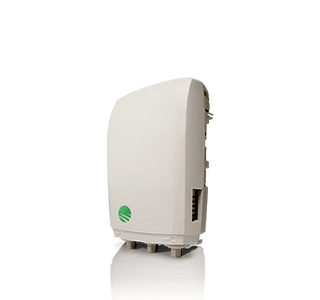 With the introduction of MultiHaulT series of products, Siklu brings to the oint to multipoint market the same expertise and technological innovation that has made them a leader in point to point E band/V band market. MultiHaulT products operate in the widely available and license exempt 60GHz V Band and deliver multi Gigabit throughputs.
In addition to the industry leading 400 meters range in PtMP configuration, the MultiHaulT series also delivers advanced beam-forming eliminating manual alignment between the base and the terminal Unit. This plug and play installation coupled with Siklu's zero-touch configuration approach means MultiHaulT networks can be deployed rapidly and cost effectively by a single person.
80 GHz PtP Wireless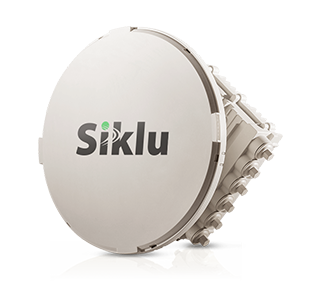 The Siklu Kilo Series products are the most widely deployed 70/80GHz radios in the world. This is due to the fact that Siklu was first in offering these advanced products to the market, as well as leading performance in delivering multi Gbps connections over miles of distance. These products are typically deployed on rooftops or towers, and with support for external antennas the customer can deploy 15cm to 60cm diameter antennas depending on the transmission distance required.
Capacities start at 700Mbps TDD with the EH-1200TX product and go as high as 10Gbps Full Duplex with the FDD EH-8010. With Siklu's patented RFIC implementations these capacities are supported at ranges reaching as far as 4.3 miles (6.9km) and at a cost that has led and dramatically expanded the market for gigabit connectivity in the E band spectrums.