Intech Solutions
Intech Solutions are our partner of choice for consultation, design and installation of manned control rooms. With a proven partner track record Videcom enjoy a close working relationship with Intech and their design team.
"We provide your operators with an efficient and more enjoyable place to work. All of our furniture is manufactured using only highest quality materials, have a 10 year warranty and compliant to ISO 11064, We provide many services along with the installation of the technical furniture such as: lighting, electrical, suspended ceilings, air conditioning, decoration, flooring, building works and project management" - Intech Solutions Ltd.
Visual Focus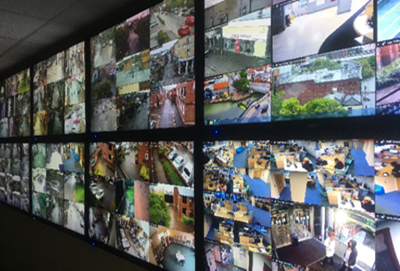 Many of our control room designs are focused to a video or media wall, a bank of high resolution 1080P or 4K monitors, driven by video wall drivers. Operators can manage and select images, maps, or broadcast feeds as well as customer generated displays for emergency planning and network monitoring.
Working Environments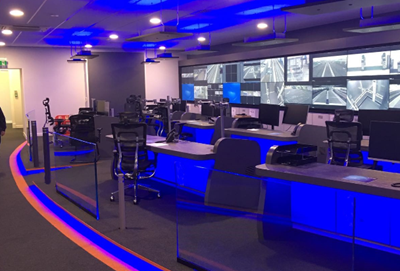 The idea of a an ergonomic, pleasant and compliant working environment is made possible with your Intech Solutions delivered control room. With 10 years warranty, bespoke control room furniture, careful consideration to operator comfort and workflow management your staff will find their working environment enhanced, comfortable and a desirable place to be.
Engineered Excellence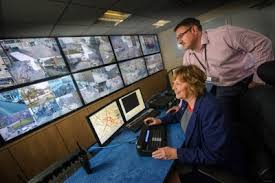 The image above from Watford Town Centre CCTV is another example of Videcom and Intech working together delivering a high-end customer focused CCTV control room, with the addition of separate meeting room, backwall storage as well as a separate CCTV replay area.