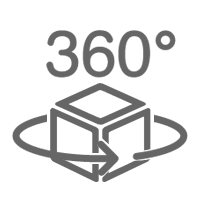 PSDW82442M-A270-D440
Panoramic network camera:
Six 1/1.8" 4Megapixel progressive CMOS statics
One 1/1.8" 4Megapixel progressive CMOS PTZ
Supports 270-degree panoramic view
Starlight+ low light technology
Support Smart H265+/H264+ encoding
PTZ IR distance up to 400 m
Smart tracking
Tripwire , Intrusion, Crowd Map, Vehicle Density

360 image control courtesy of Dahua Security
Panoramic View

The images displayed are actual images taken from a live trial of this Dahua camera technology. The camera was mounted on the top of a multi-floor accommodation block with clear views across the North Lincolnshire countryside. The camera installation is straightforward, requiring two engineers to install and is then configured remotely using the built-in web GUI. The Panoramic view is created by clever stitching of the 6 static cameras delivering a landscape image totalling 24 MP. These is a routine in the camera to adjust the stitching and perfect the image output.
The Hubble cameras also come in a 360 degree version the PSDW81642ML-A360-D237 camera has an additional 2 static cameras to complete the 360 degree panoramic. The fixed camera lenses are 2.8mm F1.6 and deliver excellent lowlight performance. The overall angle of view is 270 degree horizontal and 111 degree vertical.
PSDW82442M Datasheet
PTZ View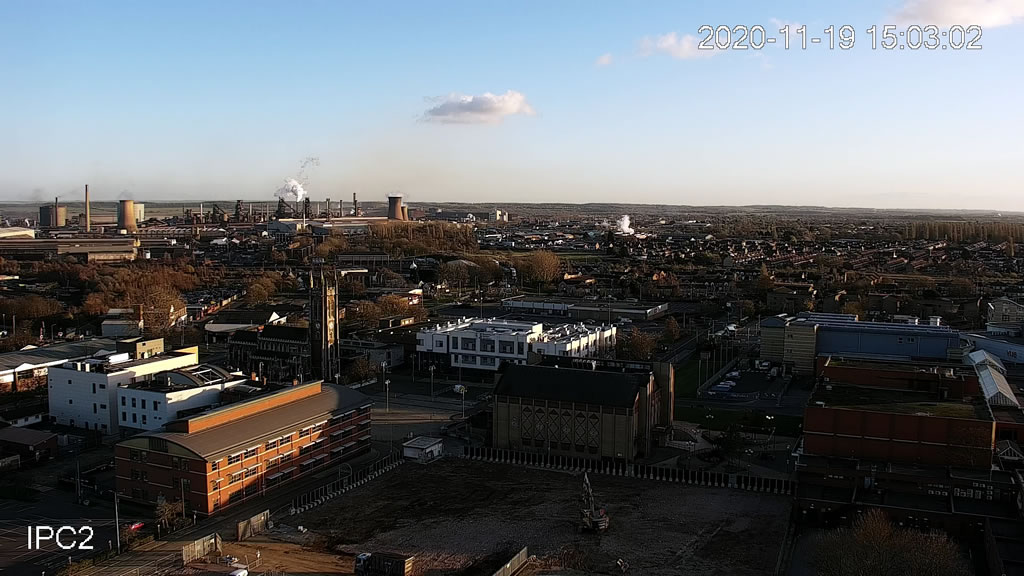 The base of the Hubble is home for a 4MPixel F1.35–F4.8 5.6 mm–223 mm PTZ camera with 400 M LED IR range with a typical power consumption of only 34W at 36 VDC and maximum power requirement of 72W. Operators are presented with two images from the camera Panoramic and PTZ camera with the PTZ supporting all the normal advanced features expected of a WizMind series camera such as Crowd Density, People Counting, Vehicle Density & Traffic Congestion Alarms.
The Hubble series are supported both through Luxriot EVO and Dahua DSS platforms, with special version DSS also incorporating augmented reality mapping. With cameras within the panoramic CCTV field of view being displayed within the image.
PTZ image with Zoomed-In sections
The images below show an extract from the panoramic view with the two additional images being taken using the PTZ camera. Operators are provided with an overall situational awareness of the area through the panoramic view and then have the option to manipulate the controllable PTZ through the VMS or have the system carry out automated tasks based on external alerts of built in camera AI functions.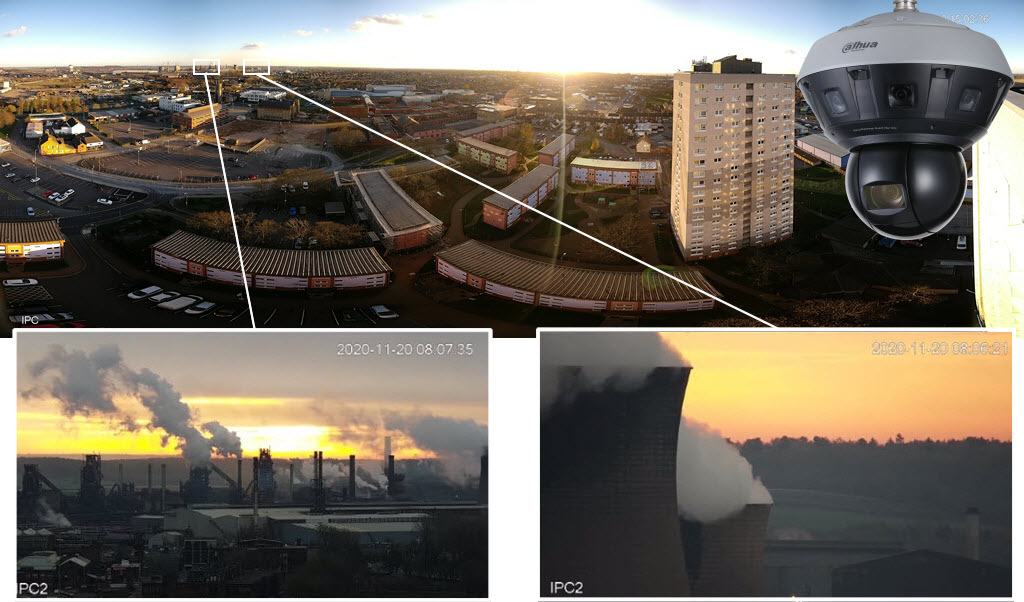 Click & drag this Panoramic image to show the zoomed-in detail.
The two images below allow simple click and drag zoom. Once clicked the image will zoom in and you now have the option to drag around the high resolution. The first image, the panoramic has an overall resolution of 8192 by 2700 pixels 22 Mega Pixels. An uncompressed jpg from this camera can be over 11 Mbytes, fortunately the cameras support h265 advanced compression greatly reducing image storage requirements without affecting image quality.

Click & Drag